Meet Dr. Chris Canning
A Chiropractic Journey
Dr. Chris Canning was raised in sunny North Queensland, Australia. He received his B.S. in Human Anatomy from the University of Qld in Brisbane. After years of working in hospitals in England and Hawaii, Dr. Canning graduated in 2009 from Palmer College of Chiropractic in California, USA.
Growing up, Dr. Canning was both a National Champion in Canoe Paddling as well as on the National Australian team for Volleyball. During a Rugby game, he suffered his first neck injury. After countless consultations with Physical Therapists, Doctors and Surgeons, he was told his only option was surgery. Dr. Canning then had his first chiropractic adjustment that would change his life. Not only was it the only treatment he found to work for his neck, but he found chiropractic helped with many other areas of life.
EXPLORE OUR SERVICES »

After a couple of years of traditional
chiropractic care
, Dr. Canning found his neck was becoming less responsive to traditional adjustments. He decided to explore other technique options where his research led him to a specialized technique called Atlas Orthogonal.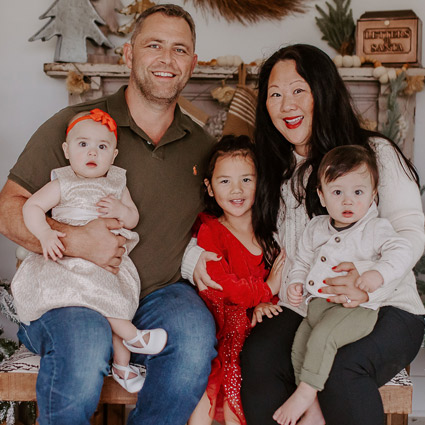 A Passion for Chiropractic
Dr. Canning believes so strongly in the benefits of chiropractic but especially specific techniques within chiropractic, that he decided to dedicate his life to educating and helping others with chiropractic.
Dr. Canning's passion for both chiropractic and traveling has allowed him to learn from the brightest and most innovative chiropractors from around the world, helping him to deliver the best blend of techniques for his clients at Canning Chiropractic and Laser Pain Solutions.
His extensive training and education combined with this passion for helping others has enabled him to help many patients find their way back to optimal health through chiropractic care.
---
Dr. Chris Canning | (770) 513-1591