New Patients at
Canning Chiropractic and Laser Pain Solutions
We strive to make getting the care you need convenient and affordable. When you schedule with Canning Chiropractic and Laser Pain Solutions, we will send you a link to complete and submit your new patient paperwork online, to save you time in the office. Since our approach utilizes full-spine and cervical X-rays, we ask that you wear comfortable clothing (workout attire is ideal), with no metal, jewelry or underwire bras.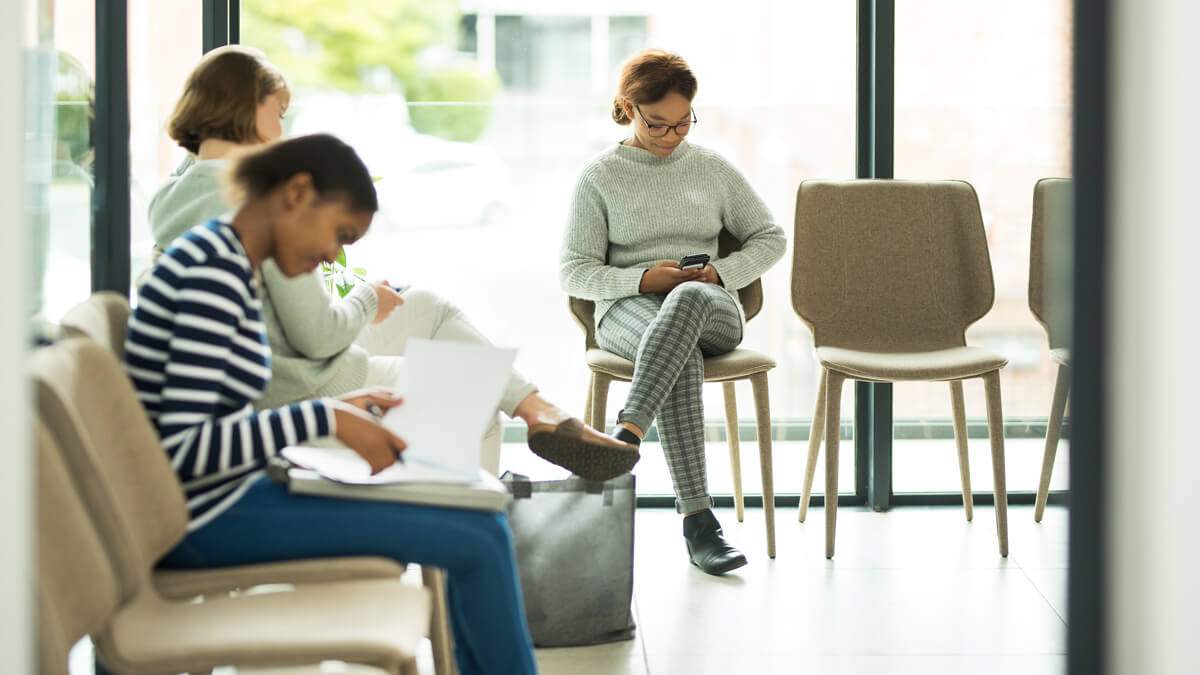 Your First Visit
Our patients love our homey practice, which is located in a converted 1940s-era house. When you come into our "living room," our friendly front desk staff will greet you and make you feel at home. Then you'll sit down for a consultation with our chiropractor, Dr. Canning.
He will take the time to understand what's been going on with your health, and what your goals are. He'll do a thorough physical examination, followed by full spine X-rays and, if you are receiving Atlas Orthogonal care, cervical X-rays.
Plan on about one hour for this visit.
CONTACT US »

At your second appointment, which we typically schedule for the next day, Dr. Canning will go over your X-rays with you and explain all his findings.
He'll make his recommendations for care and lay out the costs involved with your care plan.
Then you'll receive your first adjustment. This visit usually takes about 20-30 minutes.
Your ongoing care will take about 10-15 minutes per visit.
Depending on the type of condition and your goals, we may recommend care plans of 6 visits, 12 visits or more.
We'll re-evaluate at that point to assess your progress and make further recommendations.
Affordable Care
We accept all insurance, and we will be happy to verify your coverage and explain your benefits. We offer discounted care plan packages, family plans and military discounts. You may use any major credit card or your HSA to pay for care.
---
New Patients at Canning Chiropractic and Laser Pain Solutions | (770) 513-1591